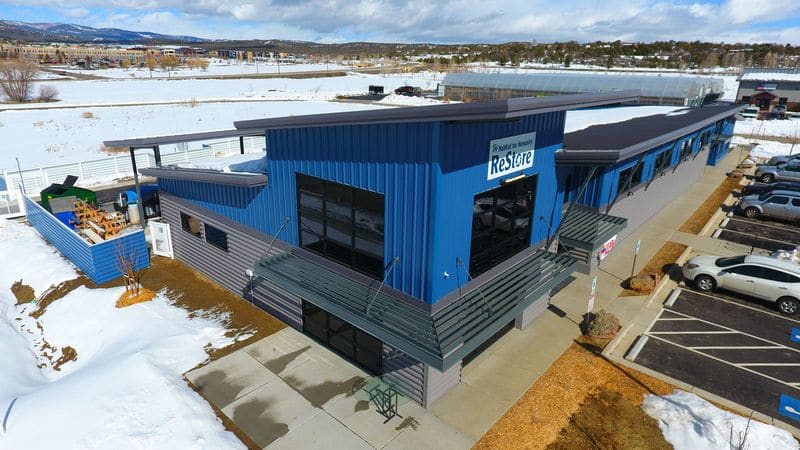 February 2019 – General Contractor: JITA Contracting
This project is an approximately 8,530 sqft office, showroom & warehouse facility that includes another roughly 2,286 Sqft of parking and storage canopies. Some of the highlights include both vertical and horizontal wall panels, custom "shade" canopies at entryways, custom outrigger canopy supports, integrated stepped roof lines, overhang canopies.
Roof panels: 24ga, 18" Metal Sales Magna Loc standing seam. Color – "Slate Grey"
Wall panels:
Metal Sales 24ga. "R" (color – "Ocean Blue")
IC-72 (color – "Old Zinc Grey"
Soffit panels: Metal Sales 24ga 12" soffit (color Slate Grey).